Hampton Community Centre
Sorry, this class is currently full. 
To go onto the waitlist, please call 0492 800 592. Online bookings are only open to current class members.
Craig Penny's class is designed to help you discover the techniques and creative possibilities of acrylic painting, no matter what level you are at. Craig Penny's demonstrations will cover a variety of topics including colour mixing, brush techniques, blending, layering, and more. With acrylics, you can create a range of art, from abstract to landscapes and even mixed media projects. Whether you are a beginner or an experienced artist, there is always something new to learn when it comes to painting with acrylics. So come join us and unleash your creativity through the acrylic medium!
WHERE: Hampton Community Centre
ADDRESS: 14 Willis Street, Hampton
TUTOR: Craig Penny
CONTACT: 0492 800 592
COST: $25 per class when paid in full for the term
WHEN: Thursdays 1 pm – 3 pm 
(Term 2, 6 weeks, Craig is away 25/5, 1/6, 8/6)
The price has been adjusted for credit and the reduced weeks of term 2.

Regular price
Sale price
$250.00
Unit price
per
Sale
Sold out
View full details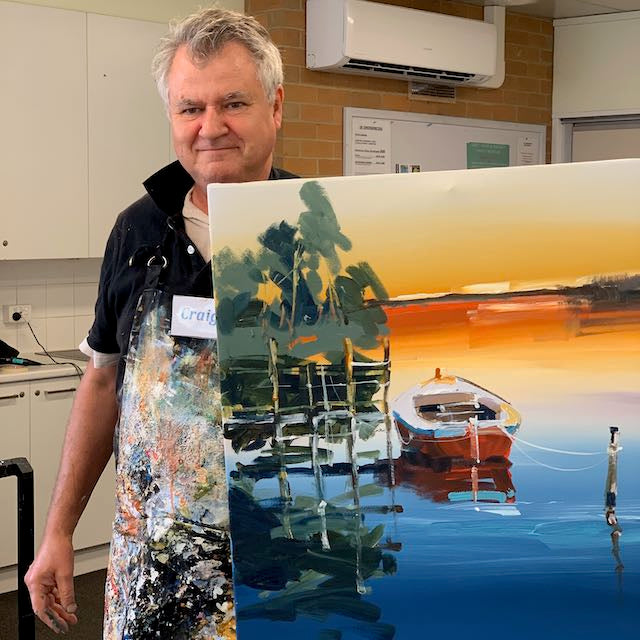 TERM DATES 2023

Term 1: 30 Jan – 6 April 2023

Term 2: 24 April – 23 June 2023

Term 3: 10 July – 15 Sept 2023

Term 4: 2 Oct - 17 Dec 2023

REFUNDS

There are no refunds for any class bookings. Class fees for the following must be paid before the end of the current term to hold your spot within the class. If you are planning on "missing a term" class fees must be paid to secure your place in the class for the following term.

MEMBERSHIP FEE

A $10 a year membership fee is payable per calendar year when joining a class or workshop at our centres. The membership covers you for use at both Highett and Hampton Community Centres. This is non-refundable.