Hampton Community Centre
Hatha simply refers to the practice of physical yoga postures, meaning your Ashtanga, vinyasa, Iyengar and Power Yoga classes are all Hatha Yoga. The word "Hatha" can be translated in two ways: as "willful" or "forceful," or the yoga of activity, and as "sun" (ha) and "moon" (tha), the yoga of balance. Hatha practices are designed to align and calm your body, mind, and spirit in preparation for meditation.
WHERE: Hampton Community Centre
ADDRESS: 14 Willis Street Hampton
WHEN: Monday's 9 am – 10 am (Term 4, 11 weeks)
TUTOR: Ellen Laarhoven
ENQUIRIES: 0492 800 592
COST: $15 per class when paid in full for the term or $20 for casual
*This class runs in school terms only
Regular price
Sale price
$135.00
Unit price
per
Sale
Sold out
View full details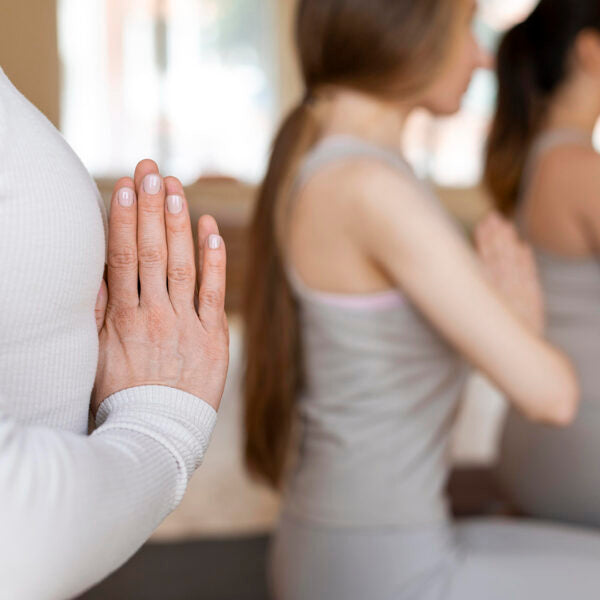 TERM DATES 2023

Term 1: 30 Jan – 6 April 2023

Term 2: 24 April – 23 June 2023

Term 3: 10 July – 15 Sept 2023

Term 4: 2 Oct - 17 Dec 2023

REFUNDS & CREDITS

There are no refunds for any class bookings. Once booked, the class fees are non-refundable.
If a credit is issued to customers, it is valid for use within the same calendar year in which it was applied.
If a credit is issued to customers, it can be applied towards any eligible workshop offered during the same calendar year.
The credit is non-transferable and cannot be redeemed for cash or any other form of payment.
It is the Management discretion if a credit is offered to customers.

MEMBERSHIP & CLASS FEES

A $10 membership fee per calendar year is required when joining a class or workshop at our centres.
The membership fee covers usage at both Highett and Hampton Community Centres.
The membership fee is non-refundable.
Class fees for the following term must be paid before the end of the current term to secure your spot in the class.
If you plan on "missing a term," class fees must still be paid to ensure your place in the class for the subsequent term.
The membership fee is separate from the class fees and is payable annually per calendar year.