Welcome to our award-winning Nourish program, a community initiative driven by the incredible generosity of volunteers and donations. Our program is designed to nourish the mind, body, and soul of individuals, providing a transformative experience that is accessible to all. And the best part? Every aspect of the Nourish program is completely free of charge but donations are welcome.
Join us for a series of weekly free events that are specifically crafted to feed your mind, body, and soul. Here's what you can look forward to:
Walk and Talk: Lace up your shoes and join us for refreshing walks to the beach and back. Experience the beauty of the outdoors while engaging in uplifting conversations with fellow community members. It's a wonderful opportunity to rejuvenate your body and nurture your mind.

Coffee and Chat with Chatty Cafe: Come together over a warm cup of coffee or tea in a friendly and welcoming atmosphere. Engage in meaningful conversations, connect with others, and forge new friendships.

Nourishing Lunches and Dinners: Indulge in delicious and wholesome meals prepared with love. Join us for nourishing lunches and dinners, where you can savour the flavours while enjoying the company of others. It's an opportunity to share stories, and laughter, and create lasting memories.

Body Movements Session: Get ready to explore and embrace the power of movement. Join us for a dynamic and engaging experience where you'll learn various body movements and exercises. Through guided routines and exercises, you'll discover new ways to connect with your body, boost your vitality, and unleash your inner dancer. This activity is designed to invigorate your body, uplift your spirit, and leave you feeling refreshed and inspired.
These weekly free activities are designed to provide you with an all-encompassing experience that nurtures your well-being. We believe that by nourishing your mind, body, and soul, you can unlock your true potential and lead a fulfilling life.

We invite you to be a part of our vibrant community and experience the transformative power of the Nourish program. Your presence, support, and engagement make a difference. Together, we can create a community where holistic nourishment is accessible to all, regardless of their circumstances.

Join us at our upcoming events and let us feed your mind, body, and soul. Together, we can embark on a journey of growth, connection, and well-being.
-----------------------------------

HIGHETT NEIGHBOURHOOD COMMUNITY HOUSE
Coffee and chat with Chatty Cafe
Every Tuesday at 11:15 am. No bookings are required! 
Nourish Dinners - Once a month 
Be the first to know about our upcoming Nourish Dinner events by joining our mailing list. 
 -----------------------------------
HAMPTON COMMUNITY CENTRE 
Walk and Talk
Every Wednesday* at 10:30 am 
*During school term and weather permitting
Coffee and chat with Chatty Cafe
Every Wednesday at 11:15 am 
Nourish Lunch
Wednesday during the school term at 12 noon
Seated Yoga - 1 pm
If you enjoyed your experience and would like to support our initiatives, you can make a donation by clicking here and selecting "Nourish". Your contribution helps us continue providing enriching experiences to our community.
Thank you once again for your participation and support.
View full details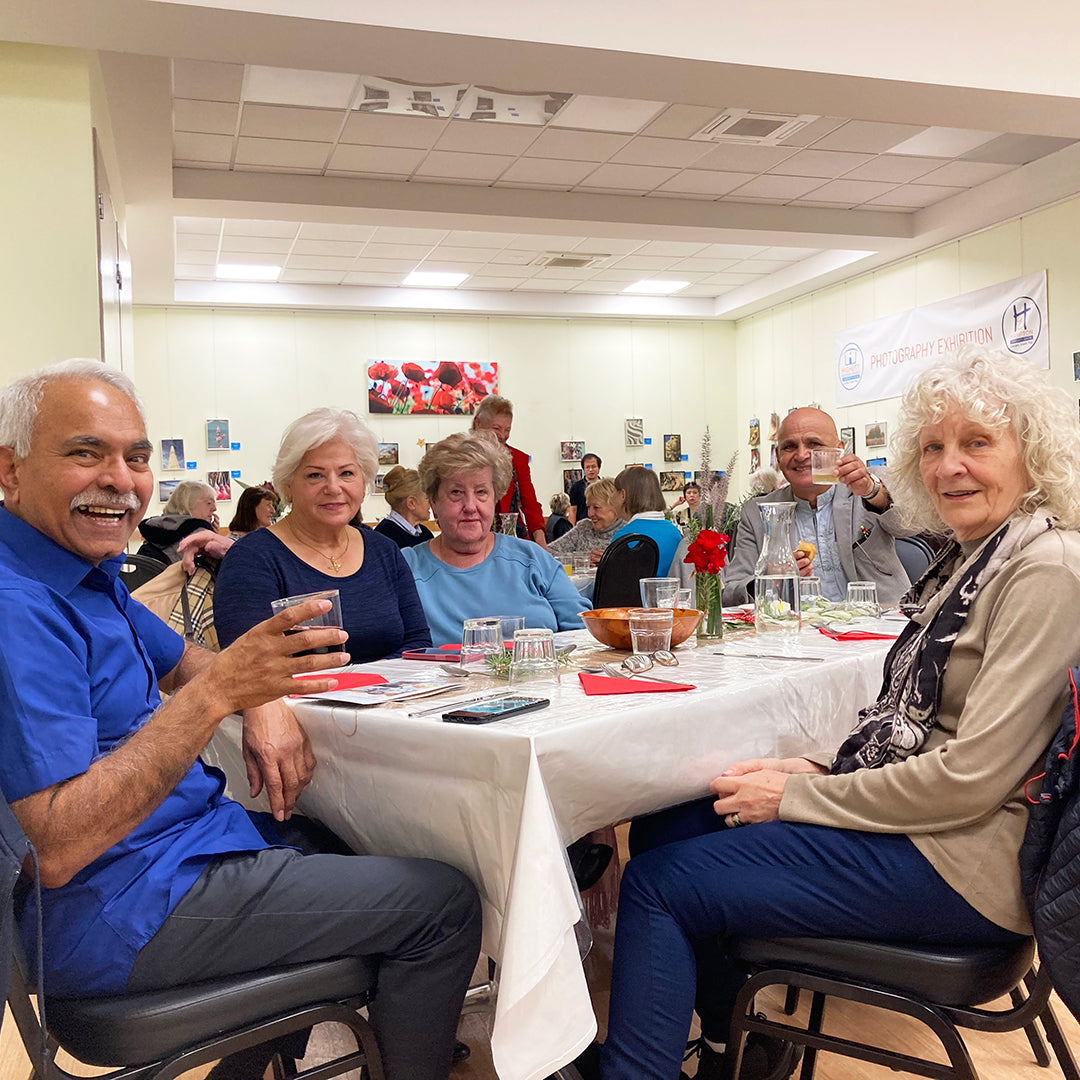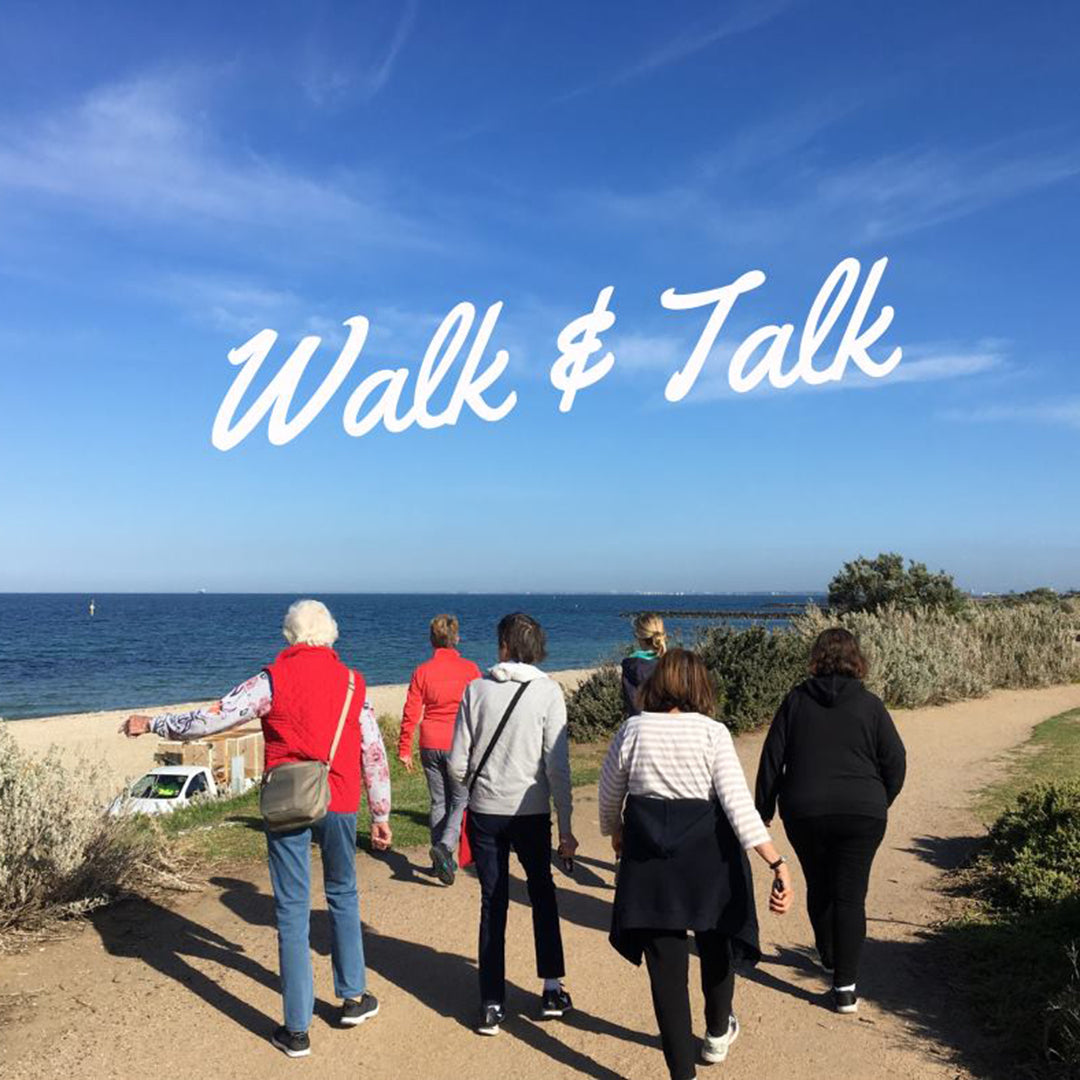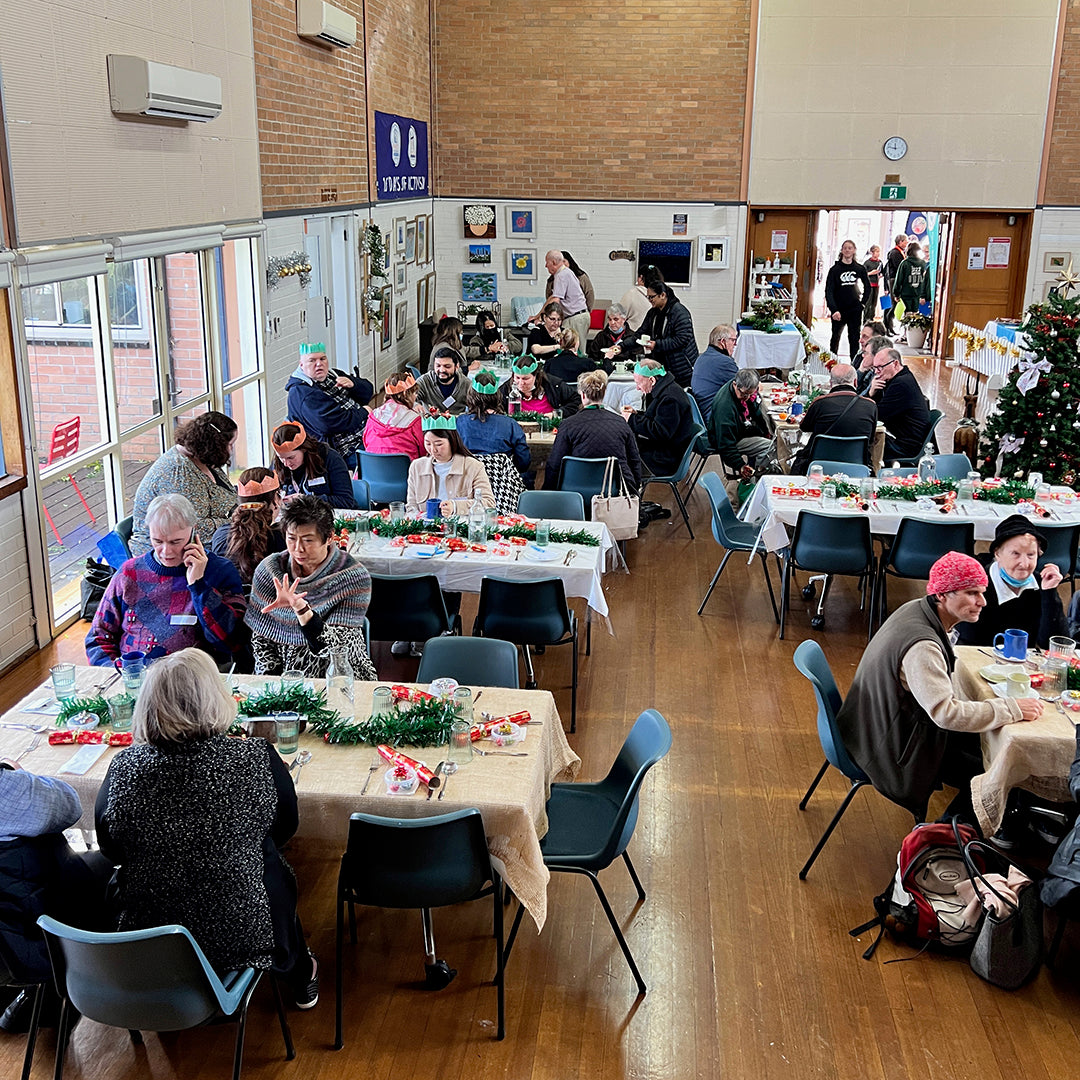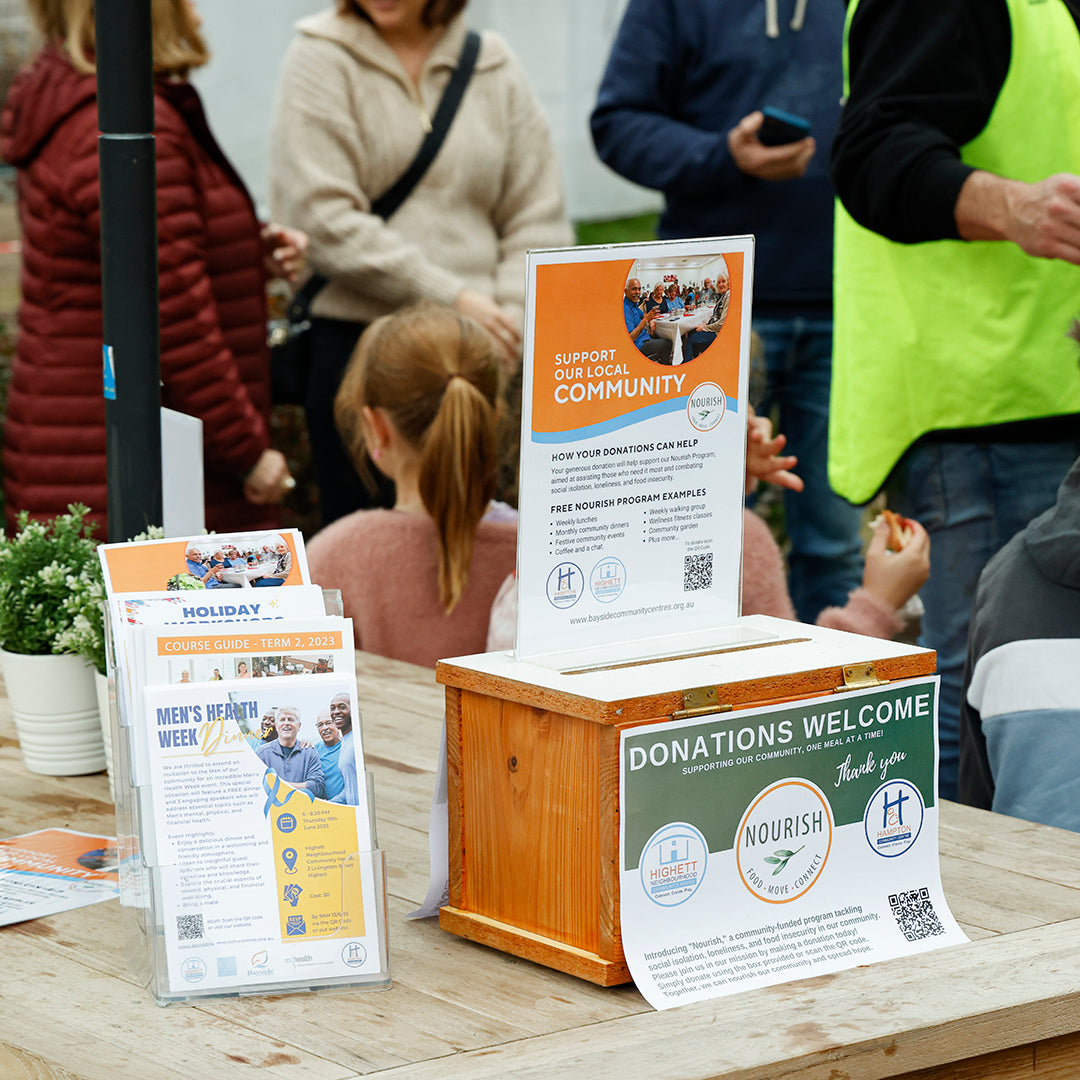 TERMS AND CONDITIONS OF BOOKING
PHOTOGRAPHY & VIDEO POLICY: By participating in our event, you agree to the following policy regarding photography and video footage. I hereby grant permission for photos and/or video footage to be taken of me during the event. I understand and agree that these images may be featured and distributed in any medium, including but not limited to print and online publications. I acknowledge that I will not receive any payment or compensation for giving this consent, and I hereby waive any right to remuneration or any fee in respect to the use of these images.
TEXT REMINDER: By participating in our event, you also agree to receive SMS text reminders. We may use this communication method to send you event-related information and updates.
Thank you for your understanding and cooperation.